Opening Event – Executive Roundtable
The Roundtable event brings together diverse leaders in the business community with non-profit sectors, government, indigenous communities and educational institutions to discuss corporate social responsibility and the role business has in enhancing communities both locally and globally.
Executive Roundtable: We will open with a moderated Executive Roundtable with Calgary and area business and community leaders hosting small groups of Forum delegates in roundtable discussions, inviting participants to engage in conversation around various topics of interest. These face-to-face discussions will encourage delegates to ask questions and share perspectives around key aspects of social responsibility, as well as hear from their table hosts. The Executive Roundtable concludes with a panel discussion among the moderator and some of the business leaders, summarizing key topics of discussion and notable take-a-ways.
This year, the moderator for the Executive Roundtable:
Linda Coady – Chief Sustainability Officer, Enbridge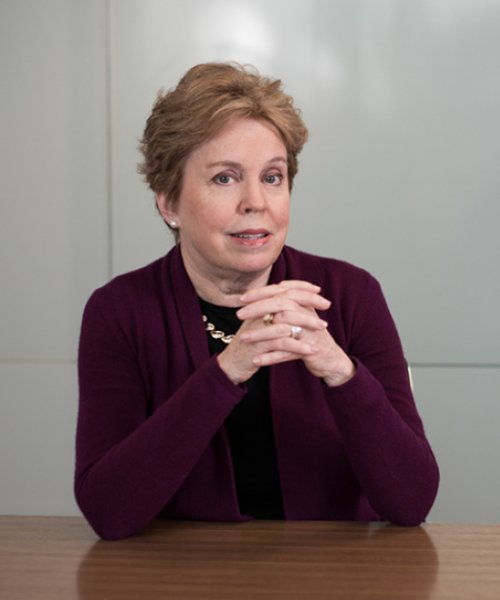 Linda Coady is Chief Sustainability Officer for Enbridge Inc., North America's largest energy infrastructure company for delivering, transmitting and distributing oil and natural gas, and for generating power and renewable energy. Linda has responsibility at an enterprise- wide level for Enbridge's corporate social responsibility (CSR) and sustainability strategy and initiatives.
Prior to joining Enbridge in 2013, she was Vice-President of Sustainability for the Vancouver Organizing Committee for the 2010 Winter Olympic and Paralympic Games. She is also a former Vice-President, Pacific Region, for World Wildlife Fund (WWF) Canada (WW) and a former Vice-President, Environment, for Weyerhaeuser in British Columbia.
Linda's work on sustainable development challenges has been recognized with awards from Canadian Business for Social Responsibility, the Ecological Society of America, the YWCA and the Globe Foundation for Business and Environment. From 2010-2012 she was a Distinguished Fellow at the Liu Institute for Global Issues at UBC and taught in the MBA Program at UBC's Sauder School of Business. She has consulted locally and globally on sustainability issues in the forestry, mining and shipping sectors, and in Olympic Games planning and development. In 2015, she served as a member of the Government of Alberta's Climate Advisory Panel.
Frontiers in Social Responsiblity: We will then take it to the next level as we focus on on specific topics that are affecting Calgary businesses and the way they responsibly do business. Check out our speakers page to learn more about this keynote.
---
Last year, our Rountable hosts included:
Al-Karim Khimji, Shirin Group

Alex MacWilliam, Partner, Denton's

Andrea Goertz, SVP Strategic Initiatives & Chief Communications and Sustainability Officer, Telus

Birol Fisekci, President & CEO, Bordeaux Developments Inc.

Bruce Edgelow, Vice President Strategic Initiatives, ATB Financial
Carolyn Martin, President & CEO, Sponsor Energy
Court Ellingson, Vice President Research & Strategy, Calgary Economic Development

Craig Ryan, Director of CSR, Business Development Bank of Canada

Helle Bank Jorgensen, President, Global Compact Network

James Cairns, Vice President – Petroleum and Chemicals, CN Rail

James Stauch, Director, MRU Institute for Community Prosperity

James Thangaraj, Director of Strategic Partnerships, Innovate Calgary

Jana Hanova, Manager of Strategy, Energy and Utilities
Lara Murphy, Co-founder, Ryan Murphy Construction

Leslie Quinton, Vice President of Corporate Communications, Air Canada

Mariel Aramburu, International Business Officer, Government of Alberta

Mario Siciliano, President & CEO, Canada's Sports Hall of Fame

Mary Moran, President & CEO, Calgary 

Economic Development

MaryAnn Kenney, Manager of CSR & Sustainability, Enbridge

Michael Selci, Senior VP of Financing & Consulting, Business Development Bank of Canada

Murray Sigler, President & CEO, Sport Calgary

Phillip Haid, Founder & CEO, Public Inc.

Rob Sinclair, Founder & Sustainability Sherpa, Conscious Brands

Robert Schultz, Professor, U of C Haskayne School of Business

Rolly Laing, Ambrose Chancellor, former partner Bennett Jones

Samuel Minde, President & CEO, Neyaskweyakh Group of Companies

Stephanie Robertson, Founder & CEO, Simpact Strategy Group

Tara Weber, Western Correspondent, Business News Network

Toby LaBrie, Executive VP & CFO, Black Diamond Group

Tom Redl, President & CEO, Chandos Construction

Troy Cleland, Executive VP & COO North America, Black Diamond Group
---